Welcome!
Thank you for visiting my website and for your interest in my latest book. You can purchase in either print or electronic formats. Electronic versions are available for the Kindle, Nook and Apple products. It is also available in paperback and hardback. If you would like a personalized copy, I'll be happy to sign a hardback version and mail it to you. Thanks so much for your support.
Is that really your name....?
"How many times have I been asked that question? Well, let me count the ways. Too many. Yes indeed, it is my name. Why? My daddy thought I would have a hard time spelling Priscilla in first grade; he shortened it to Prissy when I was six hours old. I can't recall anyone ever calling me Priscilla. Wait, yes I can. A Catholic priest, Father Malone, called me Priscilla when I was in parochial school. He probably thought it awkward hollering, "Prissy, that's good enough", as I spit shined the chalk board. What can I tell you about me? Well, for one thing, I'm a newbie author. For that reason, I figured it was important to inspect my Facebook page, maybe tweek it with some professional glitter. There was some crazy stuff hanging on my profile after all these years. Does FB keep everything? Yikes! I found something I posted in 2009, labeled 10 random thoughts. I'm just like an old hair-style, not much has changed. I still think exactly the same. I thought I would share the Prissy from 2009 even though it is 2014. Why reinvent the wheel? 1. I went in and asked for a blueberry at Alltell and they all laughed at me. 2. Thank God every night for my beautiful daughers, grandpeeps, and perfect husband and wonder how I can be this lucky. 3. Love to sit quietly and remember what I was doing exactly at the same time when I was Garrett and Sara Britton's age. 4. I really think I will be a famous novelist one day, even though I have never written a single word outside my "head" book. 5. I love hearing people tell me they saw one of my girls and how beautiful and special they are. 6. It is so magical to watch Kenley look at me with her dimples and tell me she loves me. 7. I am very friendly and want to know everything about people I don't know, and even find myself asking them strange questions. 8. I was told while visiting Lake City, Florida (my hometown) that I must be a "city" girl because I was more friendly than the LC people. Go figure that out. 9. I knew one day that life would be quiet and peaceful and I would be happy. 10. I love medical shows that deal with a diagnosis of any kind and wish I had gone to medical school. So there you have it, a bit about me before you read the book. You will know everything after you read it. And yes, as a begger now, I look forward to your review. If you like Far Outside the Ordinary, please tell Mr. Amazon, the King of every writer in the kingdom. "
Prissy Landrum Elrod
Photos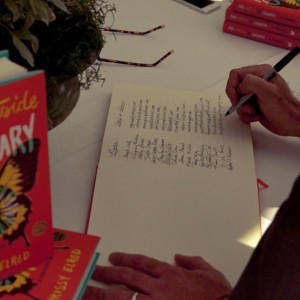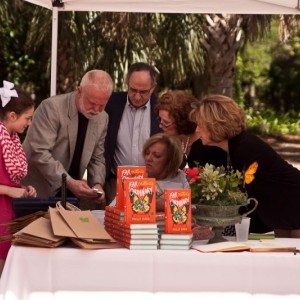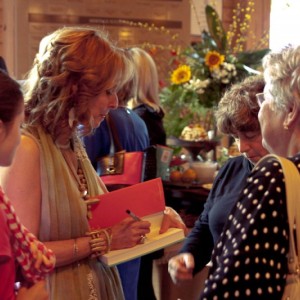 View more